Perks of living within driving distance of Disneyland? I can go anytime of the year!!! While I had been planning on going to Mickey's Halloween Party since this summer, I was a little scared no one would want to go with me once I actually got to California. If we're being honest, I would've still gone by myself, but, thankfully, I convinced a couple of friends to join me.
The castle was all decorated for the Diamond Celebration, as well as lit up by some spooky Halloween lighting...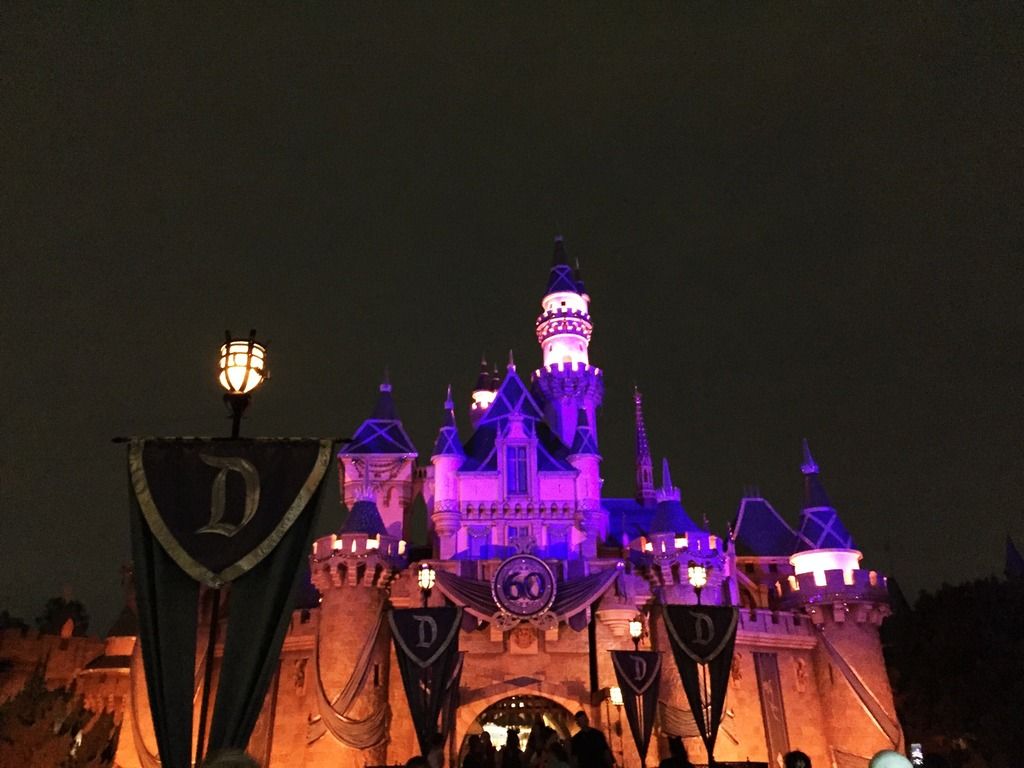 The villains came out to play! At the front of the square, different villains rotated in and out and were accompanied by a long line for pictures. These were Hades/Jafar/Captain Hook and Maleficent/The Evil Queen/Cruella de Vil. Other characters like the Queen of Hearts below and the stepsisters from Cinderella wandered around and were more easily available for pictures.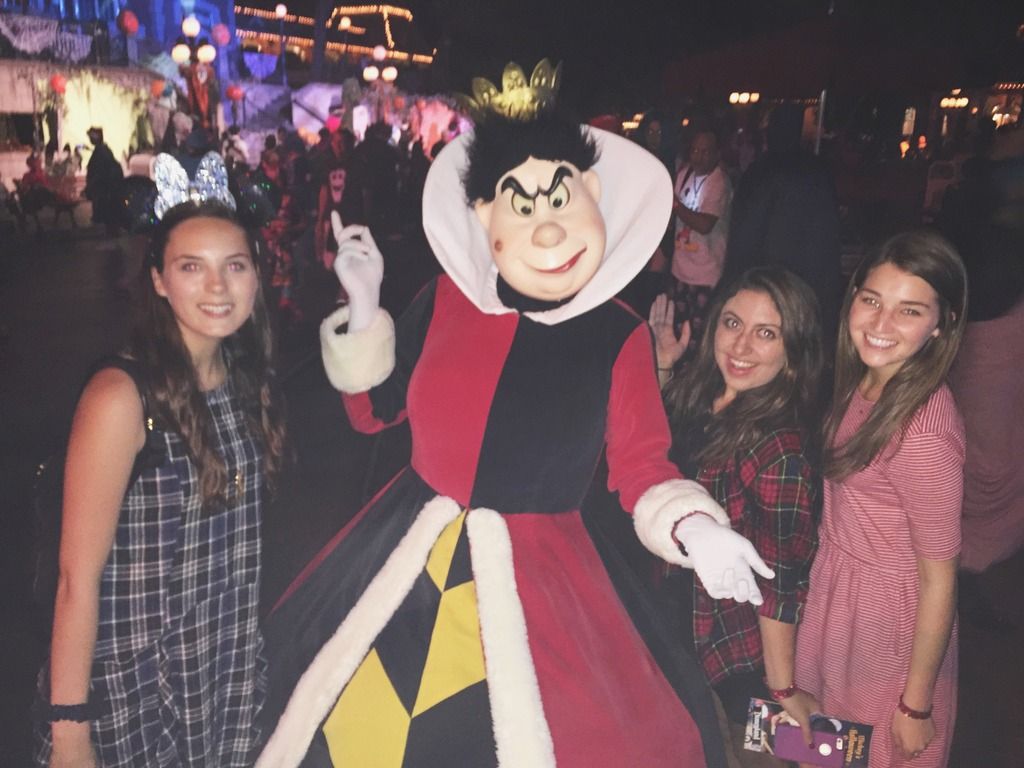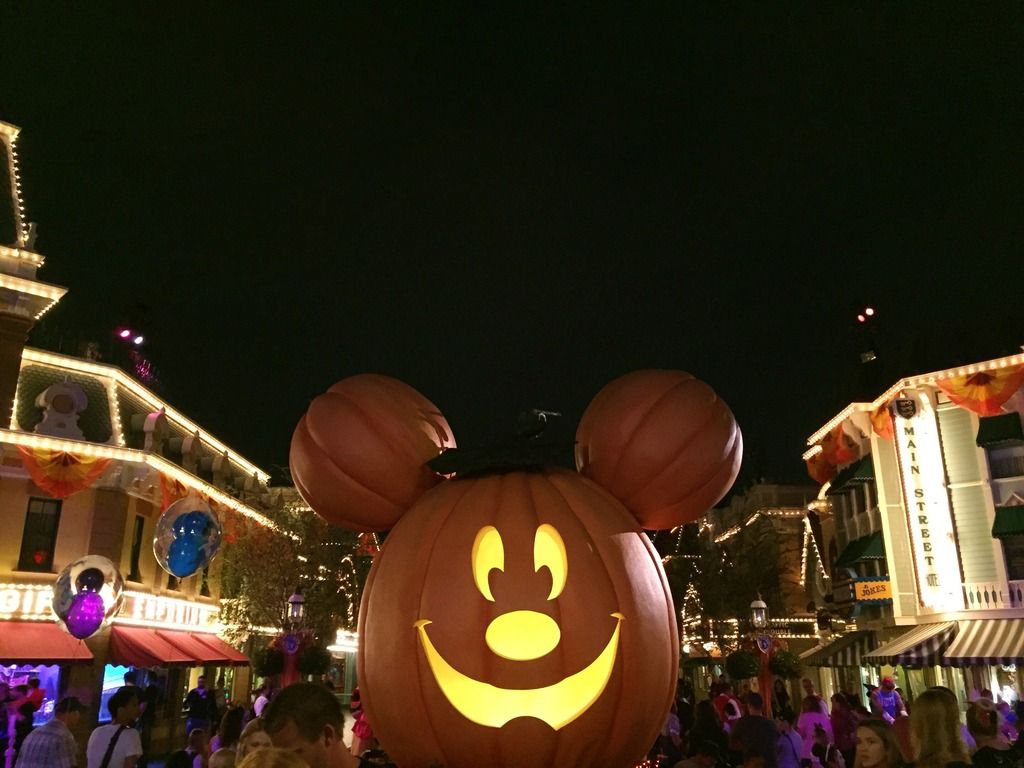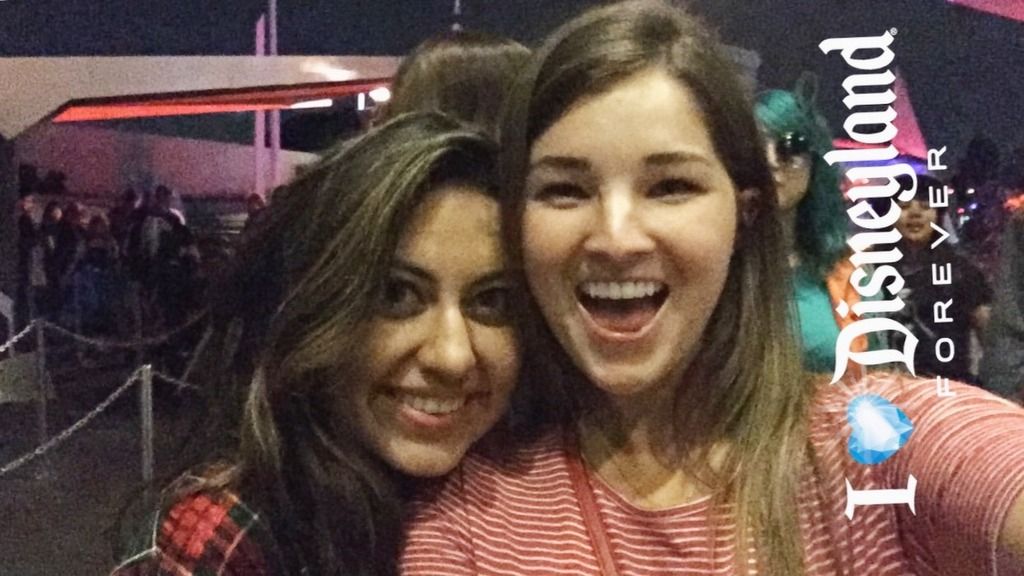 While we were a bit nervous about our limited time there (by the time we got to the park, we had 4-5 hours to spend inside), we ended up fitting everything in and were really happy with the experience. The tickets cost less to attend, the maximum time we spent waiting in line was about 15 minutes (even for the specially decorated rides- Space Mountain and Haunted Mansion), and we could grab candy for a snack whenever our hearts desired due to the Trick-or-Treat stations throughout the park.