Hello! Hello! I have officially been in college for one month today! And I love it. Here are some happenings right now... some thoughts/feelings/fun things/observations as I navigate this transitional period of life.
On move in day, I found myself telling several people that I just wished I could fast forward a few weeks to the time where I'd be settled in, know how my classes go, and have at least a few friends to talk to. That day seems like just a week ago. But now, as I write this, I find myself right in that time where I'm all settled in, I have a nice group of friends, and I'm in a rhythm with each of my classes. I know how people always say college goes by so quickly, but holy moly, it's already moving at lightening speed.
With five weeks down of freshman year, I want to record some of the things that have been going on…
Orientation week was a busy blur. It made school feel like summer camp. We were treated to lots of activities and with those, came free food (heaven to college kids).
One morning during orientation, my roommates and I attended the freshmen sunrise. (We were not keen at getting up at the crack of dawn, but after hearing that there's a senior sunset event, we figured we better attend this so that our journey in college can be properly started and concluded.) The sunrise was not disappointing…
And one night during orientation, we had a party at the President's house. His view overlooks the ocean and the mountains... the path the moonlight leaves on the ocean is one of my favorites ever (and this picture contains the town I call my new home... or at least my school, Ralph's groceries, and the most important, the ice cream shop).
Other events include a fun birthday celebration that my new friends of two weeks held for me!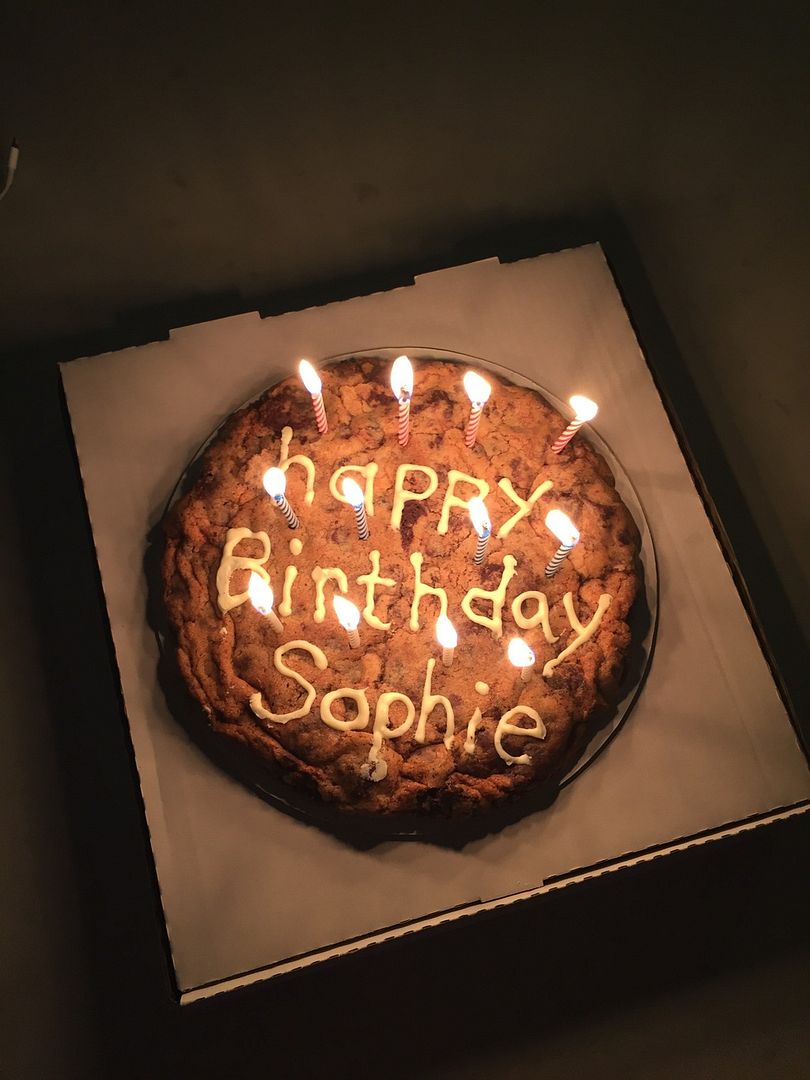 I became a sorority girl… and, cliche as it is, I love it.
Our school displayed 2,000 flags for the anniversary of 9/11, a tradition started _ years ago by students.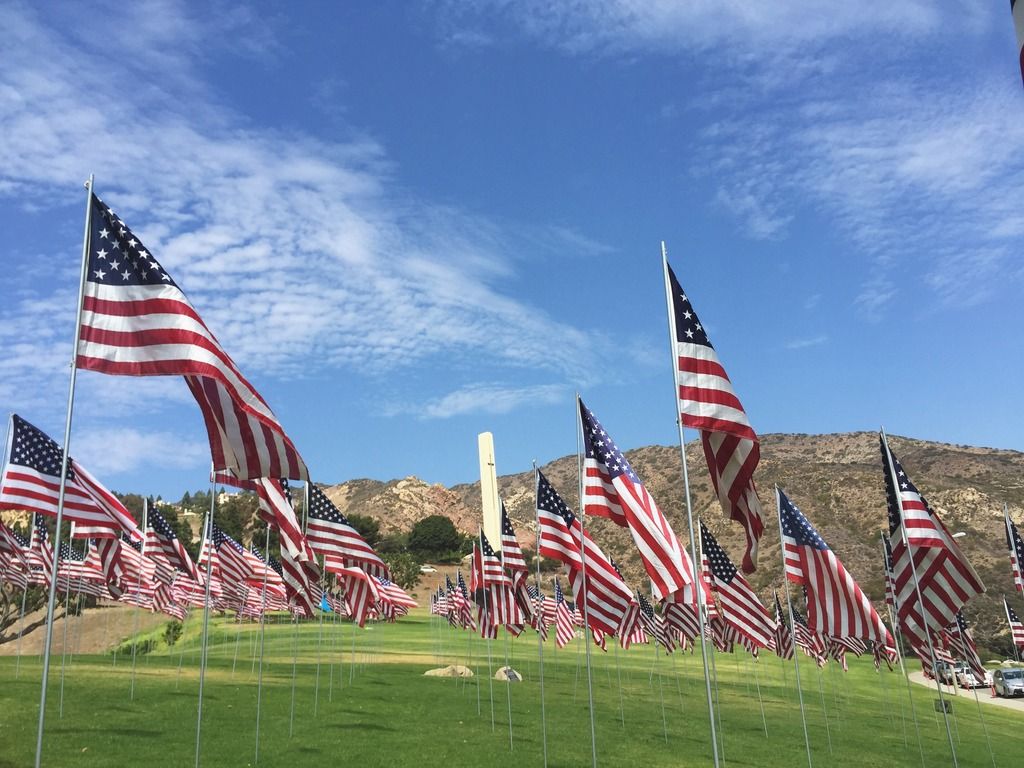 Drove in to downtown LA for a weeknight ball game.
And found what is now my favorite beach in SoCal for now… El Matador.
Some observations about life in Malibu so far…
-If something is 45 minutes away, it's considered close. Since Malibu is a 26 mile strip of land bordered by ocean and mountains, you can either go north, south, or inland through the canyon to go anywhere. No one hesitates to jump in the car and get ice cream that far away. And, perhaps more importantly, a weekly trip to Chick-fil-A is a must to stay sane.
-When I look at the view from campus, I laugh at how much of a spoiled brat I am every single time. So thankful and full of gratitude to be able to attend a school located in such a beautiful place that others may only dream of living in.
-Don't listen to country music if you don't want to miss home in the south.
-There are always old men hanging out at Starbucks. Some of them are grumpy and rude, some of them just sit and stare, and lots of them know each other. The other day I realized that in Arkansas, the old men at Starbucks are probably retired farmers who now work as greeters at Walmart during the week while the old men in Malibu are probably retired movie producers who secretly drive the Bentleys parked out front.
-When fame comes to campus, college girls will instantly turn into immature high school fans. Even if it's only Taylor Lautner who hasn't done anything big in years.
-When you see friends back home posting pictures of colored leaves, it may take you a while to remember that there are actually more seasons than summer. Hard to believe that most of the country is transforming into fall while it's still 80* and sunny everyday.