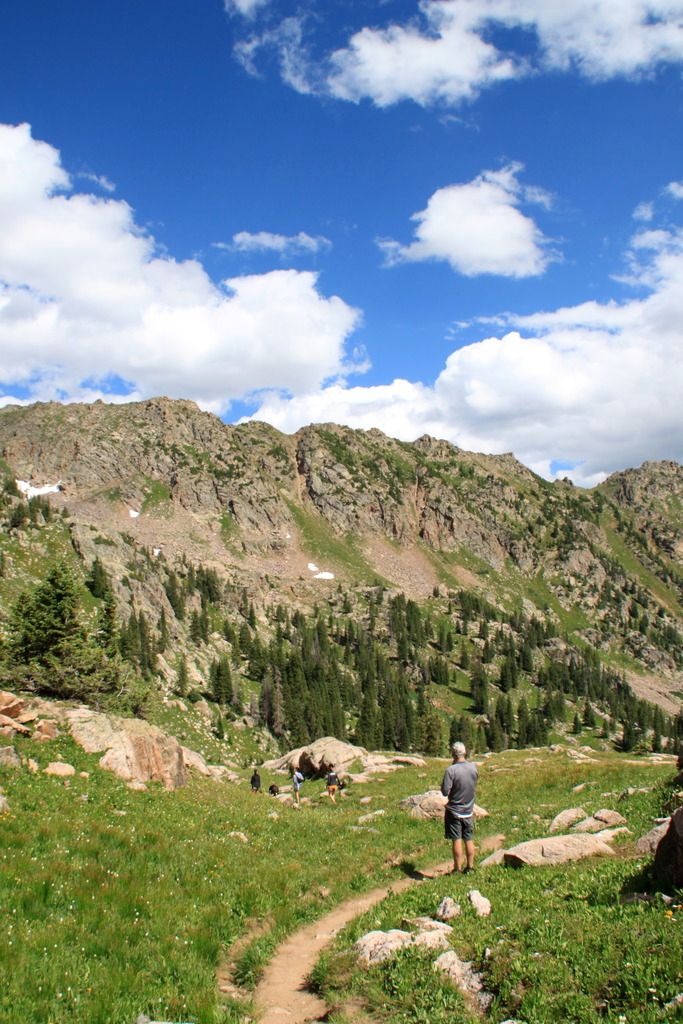 Is there a word for the feeling of something being just yesterday and forever ago at the same time?
It feels like just yesterday my family and I set out on a hike. A hike we thought would be 8 miles total and, after countless questions to strangers of "How much longer to the alpine lake up top?" accompanied by various answers, it took almost 6 miles to get to the top. I can recall the way my heart swelled at the sight of the meadows with beautiful wild flowers and aspen trees (and also the way my feet swelled not even half way through). I can recall the feeling of accomplishment we all had Senn we got to the top. I can feel the thoughts rushing through my head as I had a deep and honest conversation with a friend on the way down. I can feel my stomach turn as it did when I thought of the sandwich I brought for lunch. And I can still feel the pain and awe of realizing that all the beauty in those mountains could never be captured by a camera. Ever. It takes presence and being there and being still to feel and see all the beauty God created.
It feels like the big wedding day was just yesterday.. but also years ago. In an instant, the feeling of nervousness that swept thru my entire body, making my knees go weak, before I walked down the aisle comes right back. In an instant, i remember the calm and excitement we all felt as we got our makeup done and watched The Wedding Date and My Best Friend's Wedding that morning. In an instant, I can picture my now brother-in-law's face as my sister began to walk down the aisle. He was so nervous and overcome with emotion he couldn't even look up. In an instant, I remember the way I laughed at my middle sister who couldn't even introduce herself at the beginning of our joint sister speech.... until, 5 words later, I started bawling too. In an instant, the pride and happiness and worry-free mind of mine comes right back... but it leaves again after a moment.
On the long hike my family and I took, one man answered our signature question of "Are we close yet?" with "I'd like to tell you yes, but I can't. The climb gets steeper but the flowers get prettier. The rest of the way is filled with beautiful little moments... it's just lots of moments."
I'd like to think life is this way, too. As I sit here and wish with all my being to rewind and relive this past week, i remind myself that there are more of these beautiful weeks of life to come. There will be more weeks where I want to press pause. There will be more times where I feel so overcome with love and surrounded by people I love that I just never want it to end. There will be lots and lots and lots of these moments to come, God willing. And that is why I live my life. I live for the anticipation of these weeks, for the conscious gratefulness for my family, and for feeling so full (and yet empty and needing more) when I return home, to reality.