Summer is one of my favorite times to be outside in the Natural State. The grass could not be any greener, the sky any bluer. Summer here is full of hot days, watermelon, swimming with friends, hiking, more hot days, hammocking, humidity (and frizzy hair), ice cream, and more hot days. I couldn't love it more. Here are some happenings from June that I want to remember...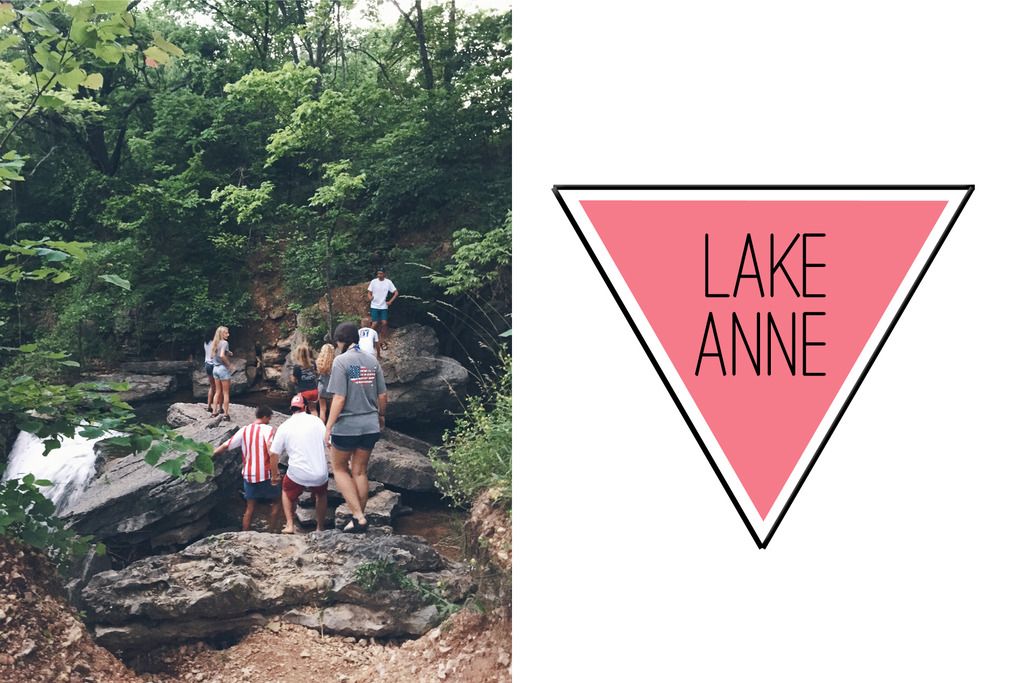 Lake Anne is one of many recreational lakes in a town close to mine. The weather gets cooler around sunset so one night we headed out to explore the waterfall area and jump off the dock. It's calm nights like these that I am thankful for a group of adventurous and relaxed friends.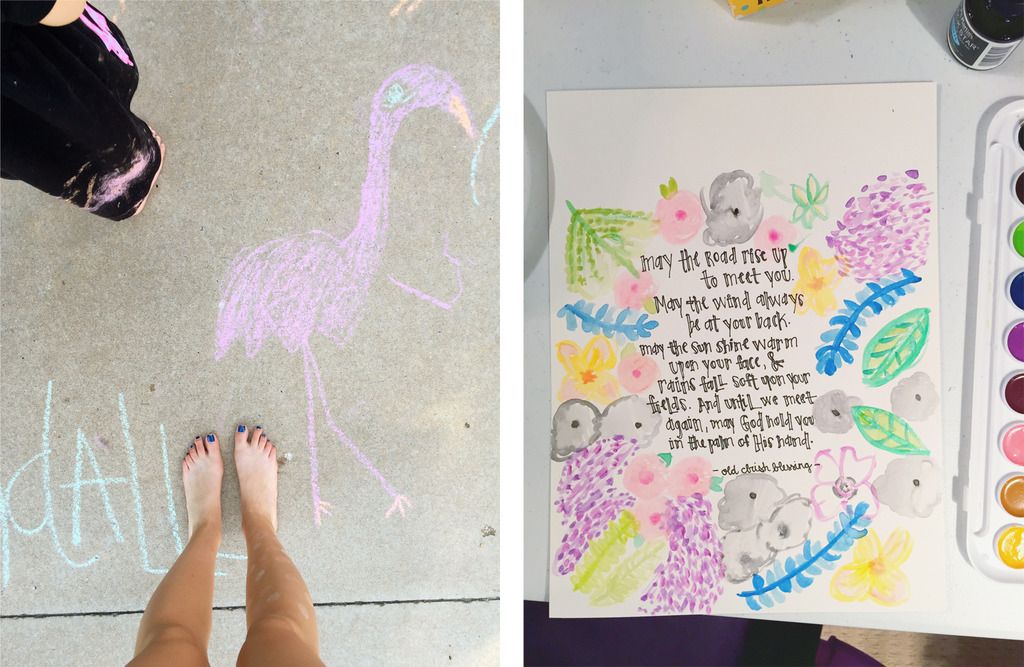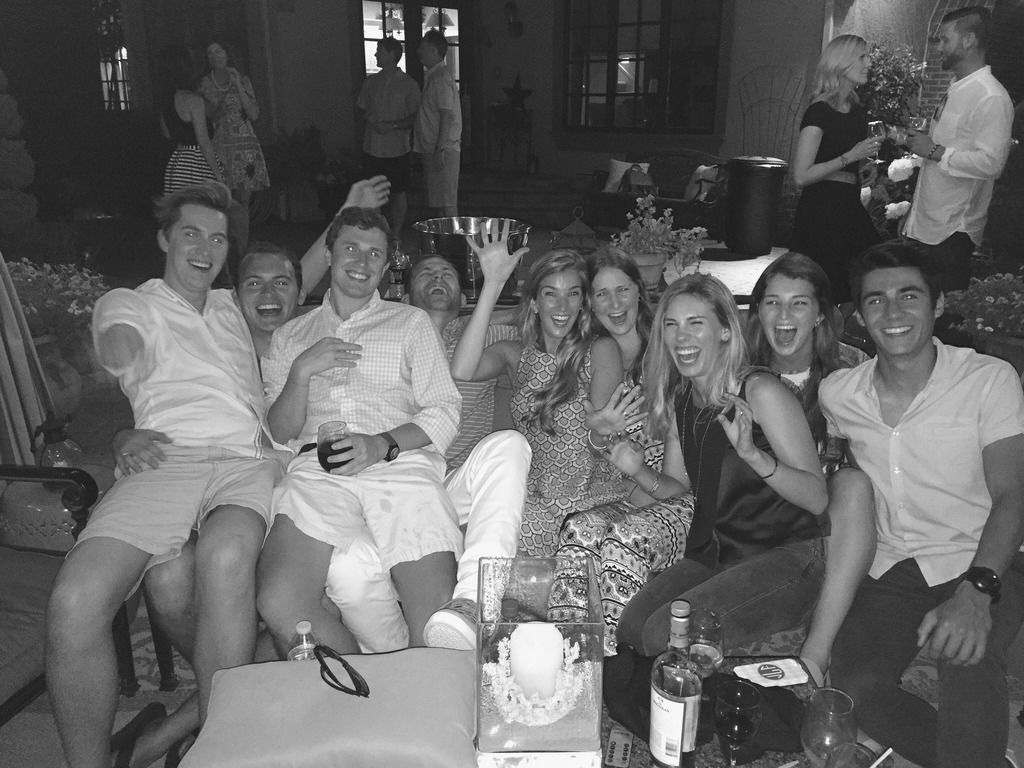 Another shower for my sister and soon-to-be brother-in-law, this one in Kansas. The wedding is two months away... finally!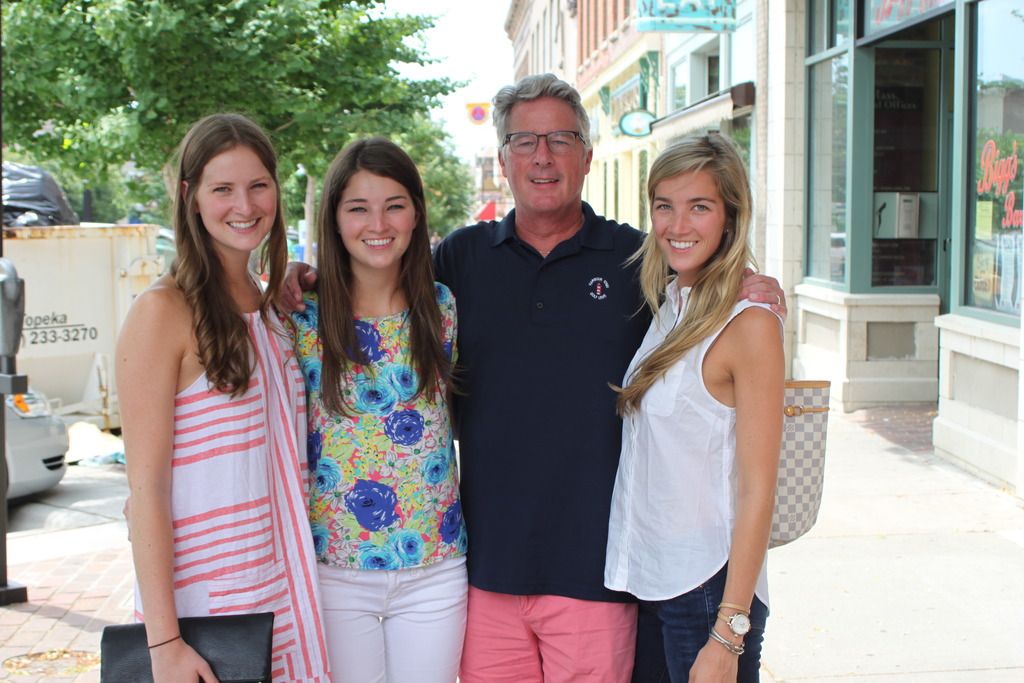 Happy Father's Day!! My father is one of my favorite people in this big round world and we are so blessed to have him.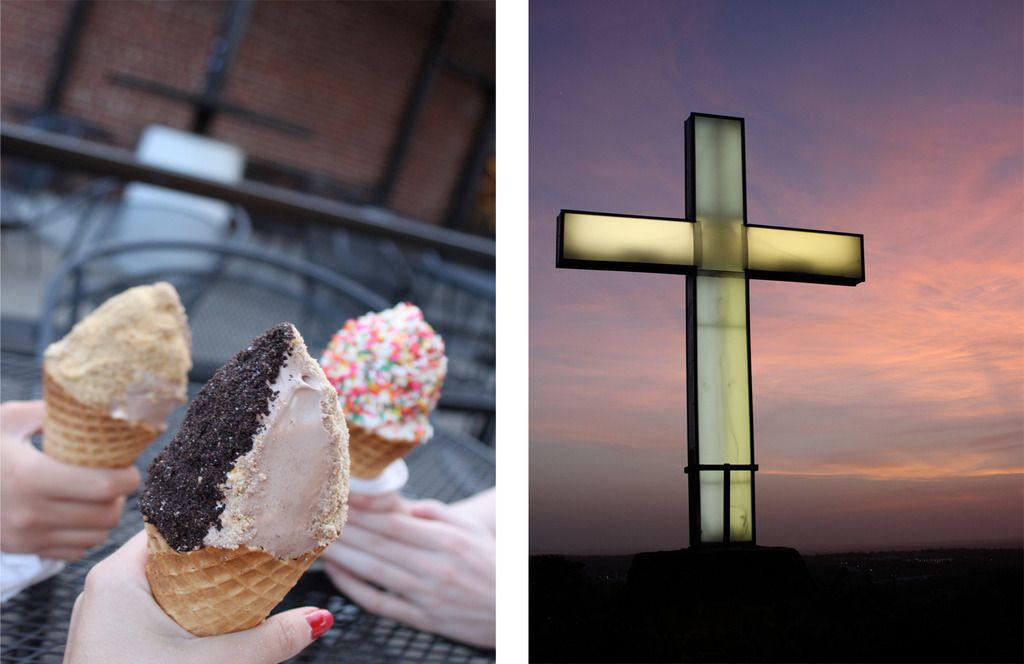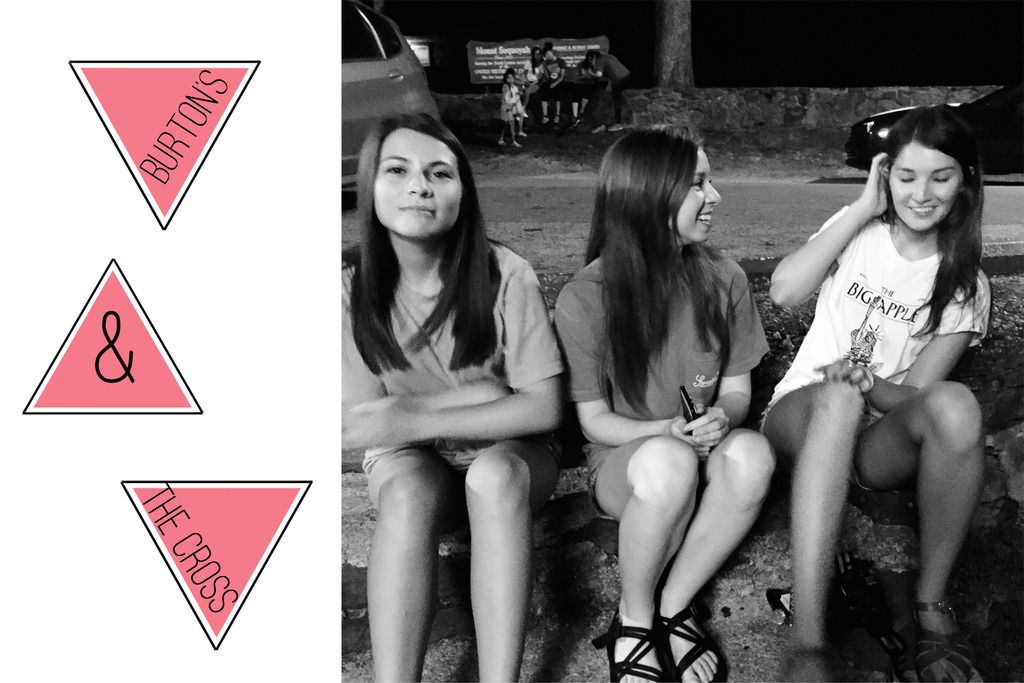 And, last but not least, a fun night out with two of my best girlfriends. We spent the evening in Fayetteville one night getting ice cream at Burton's Comfort Creamery and watching the sunset at the cross at Mt. Sequoyah. The bottom picture definitely represents our personalities when we are together
One month down of summer and two more to soak up.