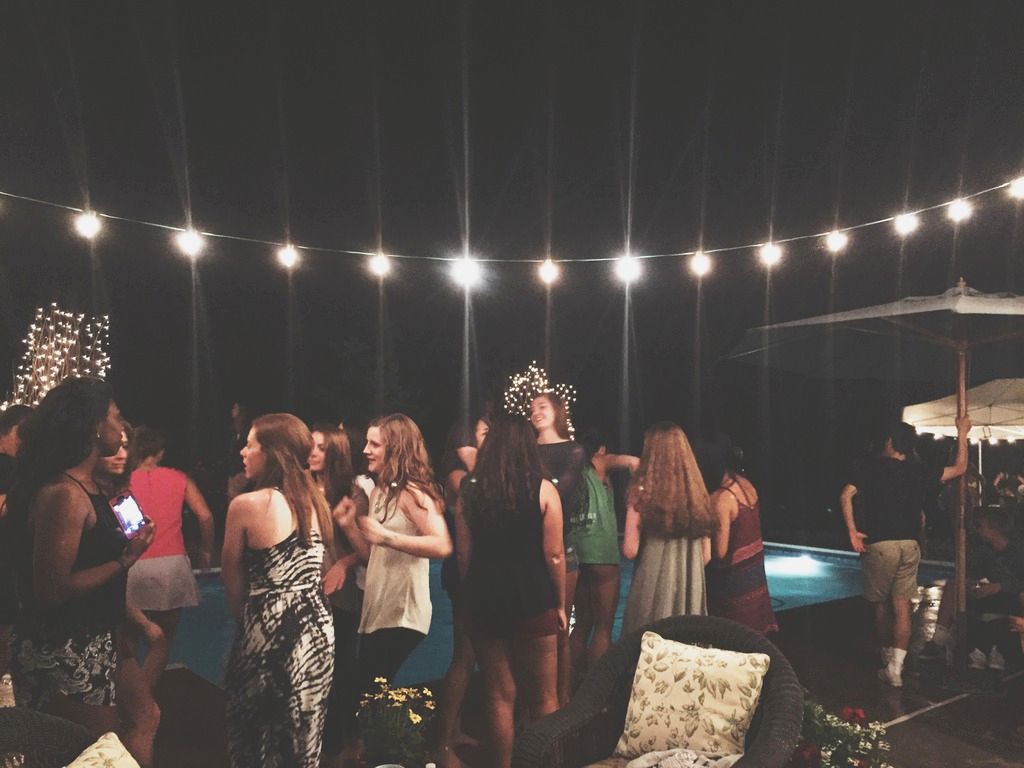 The end of high school means...
The end of 7:15am wake up calls every single morning. The end of worrying about AP tests and choir concerts and essays due. The end of crowded hallways at my over-capacity school. The end of packing lunches, swinging thru Chick-fil-A after class, and debating whether skipping class to grab a lemonade was worth it or not.
The end comes a lot faster than you're ready for...
although that's what everyone warns you about. "Enjoy it, it will be over in a blink of an eye," they all say, "This year is one of the fastest years of your life." And it's 100% true. I can hardly remember fall semester full of football games, chilly nights, homecoming buzz, and the firsts "lasts" of everything. Did that even happen? Where did the time go??
The end looks a lot different than you might imagine
, but yet all the same as you imagined it too. It's not as sad as you thought it would be. While some days are more bitter than sweet, you don't cry as much as you expected. You do sing "
We're All in This Together
" for that one last High School Musical moment. And newly released this spring, you *almost* get teary eyed singing "
See You Again
" while swaying back and forth with your best friends. You attend some grad parties (pictured above), you get asked too many times if you're excited for college, and you open abundant cards with advice for the future. It's interesting how many people are "proud of the person you've become" when you can't even remember the last time you saw that person who knows first hand, who you are today (sarcasm, anyone?).
The end comes... and the end goes.
I wonder which stories from my high school days I will tell my children and grandchildren. I wonder who I will stay in touch with over the years. I wonder if I will return to this small town USA much over the years. I wonder if I will ever miss being that girl I was in high school (to this, I think yes).
As we go on, we remember
All the times we had together.
And as our lives change, from whatever
We will still be
Friends forever.
(classic graduation song brought to you by
Vitamin C)