Last summer, I became fascinated with the topic of LOVE. No, I don't mean I watched fifty rom-coms and took love quizzes all day... I was obsessed with learning anything and everything that the world and the Bible have to say on love. Loving God, loving your neighbors, loving yourself, loving your love... for some reason it really captivated me.
Lately, I've gotten scooped up in love's trap again (February, anyone?). Today I'd like to share some thoughts and quotes and lessons I've learned on love....
1. The ultimate definition: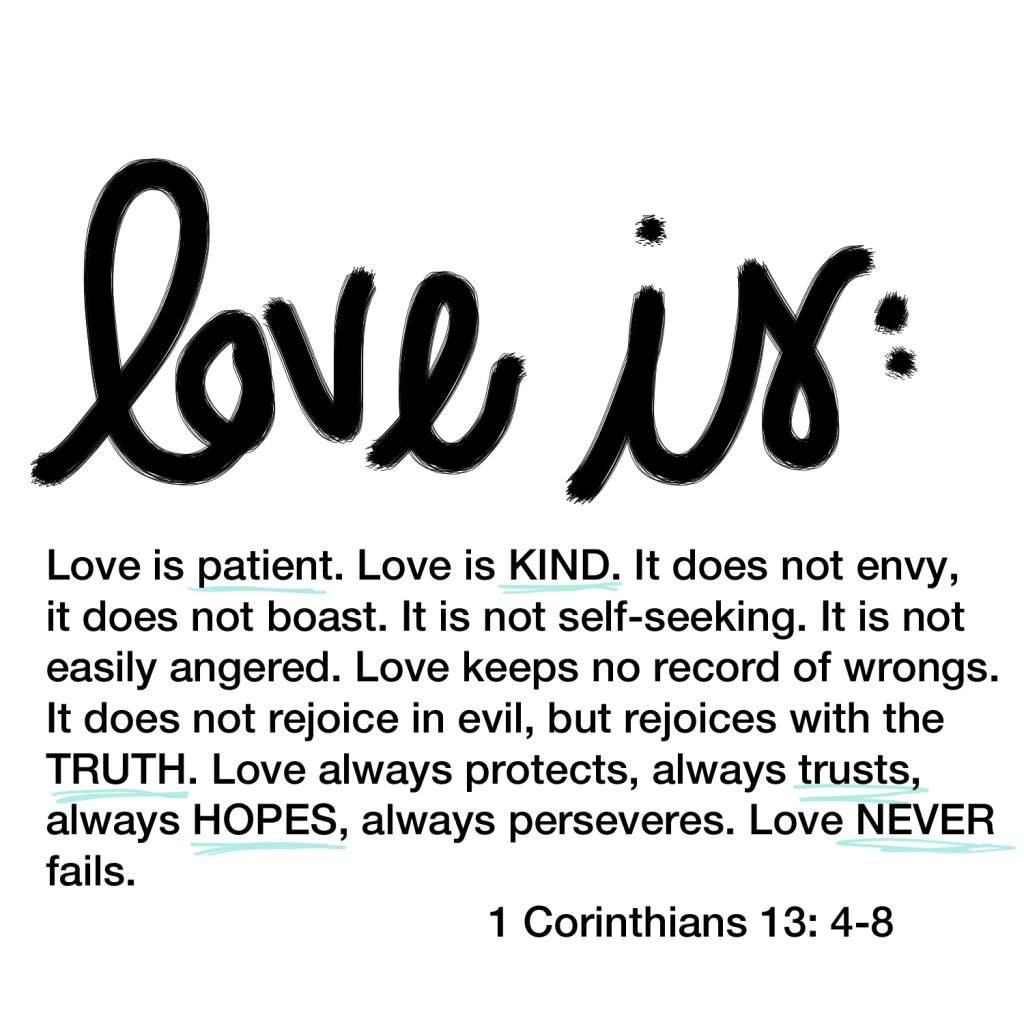 This Bible verse is probably one of the most cliche ones... but there's a reason for that. When I read this verse, I let the words seep into my mind and into my heart in the hopes that they will also seep into my actions towards others. Situations where we have to decide how to treat someone constantly pop up in our lives. Should I treat them in the same rude manner? Should I act like nothing is wrong? Should I be revengeful? Should I gossip? These are all situations and solutions I run through. But in the end, I find the best way to treat someone is with
love
. Don't get me wrong, sometimes that seems impossible for me to do so I fail and I gossip or I get revenge.
This is especially hard to do towards ones I have a hard time forgiving loving.
It is so much easier to forgive and love the ones you love. The Lord's love is all of the above things. It is patient and kind and it most certainly never fails. This is how our love should be towards others, and this is why I consult this verse when deciding to let love win.
2. Loving others:
This quote... keeps me grounded. It reminds me that we are all struggling, we area all broken, and we all yearn for love. We are all worthy of being loved and I certainly am not the judge of who I should love and who I should not.
All of these words help me to put on "love glasses" when I'm struggling to be kind and genuine towards someone. Sometimes I find it helpful to look for one good thing I like in someone... an area where we connect, a spot of sympathy I have for he/she, a trouble that might be keeping them down... when I search for this one (or more!) thing, I find it easier to display love. It's easy to
let love win
when I know that God's love, which enables
me
to love, never fails. And in the end, treating others with patience, kindness, and love, leaves me feeling much happier and motivated to continue to make the choice to love!
Sophie