(Sunday Lovin' is a weekly post where I share things I love about the south- the culture, landscape, or simply the always blue sky.)
One of our favorite activities down here is hammocking- as in laying in a hammock in a tree. Is it a verb? Not sure, but we've made it one. On particularly cooler days this summer, I'd set the hammock up and doze off for a nice nap. Sometimes we go hammocking in parks. Or sometimes, like the photos below, we have hammocking parties. I love these nights- twinkle lights, and campfires, and joyful conversations while we all hang like monkeys.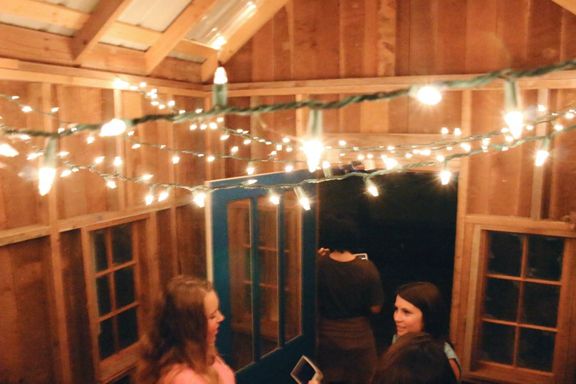 Oh how I love sweet southern nights.