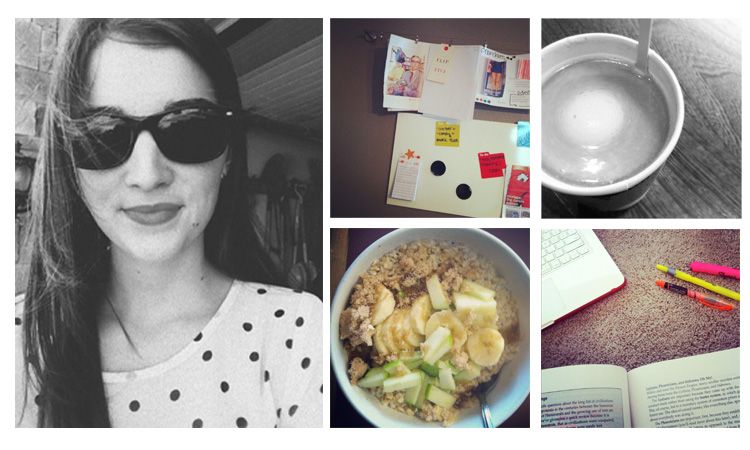 Date: September 28th
Eating: big bowls of oatmeal for breakfast
Drinking: it's officially the season for my favorite carmel apple spice
Wearing: I have more colored jeans than regular jeans and trying to decide if that is a good or bad thing
Doing: way to much homework. I could really use a six month break from school right now.
Loving: my inspiration wall (pictured above) that I now have or hang all my collected things on
Wanting: a weekend in NYC
Needing: to get into a good book. I've been reading the same thing for 4 (??) weeks now. and to work on this blog some more. and to finally start an art journal.
Thinking: that college is going to be so exciting. I'm really getting bored of the same old same old high everyday routine of high school life right now.
Not liking: the fact that I've been 16 for two weeks and have my license but still haven't driven by myself
Wondering: how to balance high school and social life and creativeness and documentation and homework and activities, etc, etc, etc.